Speaker
Thomas Senderovitz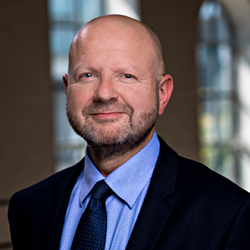 Danish Medicines Agency , Copenhagen, Denmark
Dr. Thomas Senderovitz is Director General of the Danish Medicines Agency.
He holds several posts in the EU Medicines Regulatory Network, e.g. chair of the Heads of Medicines Agencies Management Group and member of the European Medicines Agency's Management Board as well as a member of the EU Telematics Management Board.
In Denmark, he is member of the Steering Committee of the Center for Regulatory Science, University of Copenhagen, of the Reference Group for the Center of Public Leadership, University of Aarhus, of the Board of the Danish Strategy for Personalized Medicine and of the newly established Data Ethics Council.
Thomas is a M.D. from the Faculty of Medicine, University of Copenhagen with more than 26 years' experience from healthcare, the pharmaceutical industry, biotech, CRO and regulatory authorities. He has held several senior management positions within R&D in PAREXEL International, Grünenthal, UCB and Ferring – in addition, he has founded two biotech companies.