Speaker
Sachin Kamal-Bahl, PhD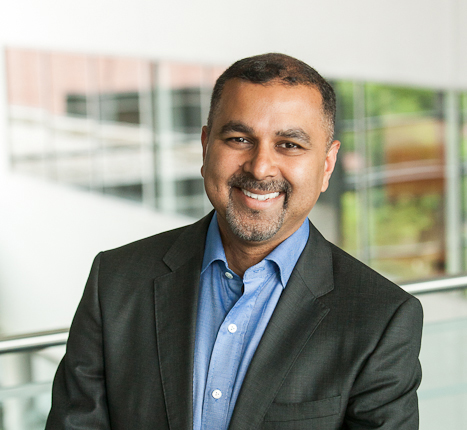 Vice President and Head of the Center for Health Systems Innovation & Leadership
Sachin Kamal-Bahl, PhD, is currently Vice President and Head of the Center for Health Systems Innovation & Leadership at Pfizer, a newly created center under his leadership, that develops and integrates innovative approaches based on well-considered risks and strong technical underpinnings to address the access, pricing, or valuation challenges & opportunities facing the pharmaceutical industry in the current environment.
Sachin leads the Center's strategic efforts aimed to a) help the organization recognize the strategic implications of environmental issues impacting valuation of and access to Pfizer therapies; b) develop and test prototypes and consider systematically embedding them within internal processes of the organization in order to better position Pfizer to demonstrate value and gain market access for assets at launch; c) develop, execute, and evaluate innovative experimental approaches in order to address access, pricing, or valuation challenges for Pfizer assets being raised by payers and; d) spearhead efforts with strong technical underpinnings to develop and/or support Pfizer's approach to access and value and shape external practices over time in order to create a more receptive environment for Pfizer assets.
Under Sachin's leadership and vision, the Center has been accelerating the pipeline of approaches to solve for the environmental challenges – examples of which range from leveraging joint EMA/HTA advice pathways, EMA adaptive licensing approaches, and systematic patient engagement in order to optimize drug development planning and access at launch to identifying innovative pricing and financing solutions for new drugs including those for curative treatments such as gene therapies in order to address payer concerns about prices and budget impact.
Prior to coming to Pfizer in 2014, Sachin held various leadership positions in market access, pricing, and health economics and outcomes research at Merck & Co., wherein in his most recent role as Executive Director and Global HTA Strategy Head he provided strategic guidance to Merck's senior leadership on aspects related to HTA and its evolving landscape. Sachin received numerous awards at Merck for his achievements including the honor of being 1 of only 35 of 4000+ eligible employees being selected for Merck's business leadership development program.
In addition to leading the Innovation Center, Sachin holds adjunct appointments at two academic institutions, the University of Pennsylvania's Leonard Davis Institute of Health Economics and the University of Maryland's School of Pharmacy; serves on advisory boards of initiatives led by professional societies/organizations; and is a frequently invited speaker at external conferences.