Speaker
John G. Singer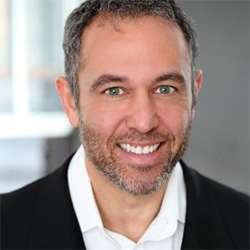 Global Head of Strategy, Innovation and Technology, Health Business Unit
Wipro Limited, New York, NY, USA
John brings more than 25 years experience in marketing and strategic innovation across all dimensions of the global health sector, including medical device, pharmaceutical, biotechnology, payer and provider clients. He specializes in re-configuring markets and helping clients navigate the transition space to compete on outcomes. John has published new business thinking and ideas in some of the most influential media in the world, including MIT Sloan Management Review, the Wall Street Journal, the Journal of Business Strategy, and the Oxford Handbook of Innovation Management. He is also a guest lecturer on health system design and pharmaceutical market strategy at leading organizations and business schools, including Cambridge University, ESCP Europe, the RAND Corporation and McGill University.
Before joining Wipro, John led the U.S. Healthcare Practice at RAPP, a unique marketing company within Omnicom Group that helped clients deal with the emergence of a digital sixth sense. While at RAPP, he led digital strategy and consumer experience design for the launch of Harvoni, Gilead Sciences' cure for Hepatitis C and the biggest-selling drug in the history of the pharmaceutical industry. He also directed the development of patient engagement as a strategic pillar for JNJ Diabetes Solutions.
John was also a managing director at Blue Spoon Consulting, a strategic innovation brand. Blue Spoon was the first to apply design thinking to questions of strategy and marketing innovation in the pharmaceutical industry, leading to the introduction of 'system-level competition' as methodology for disruption and business advantage.