Speaker
Ernesto Nogueira, MBA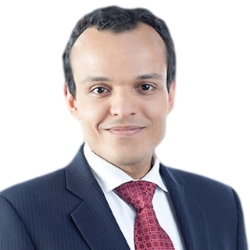 ValueConnected, Netherlands
Ernesto is the Founder and Managing Director of ValueConnected, considered by its clients as the #1 company in Europe for Value-Based Healthcare Strategies and Commercialization. Ernesto has 23 years of experience in the healthcare sector with previous positions at J&J, GlaxoSmithKline, Acelity and WHO.
As the Managing Director of ValueConnected, Ernesto oversees a team of 35 associates in 20 countries helping life science companies to quantify, demonstrate and apply the value of their medical technologies to business models of international payers and providers.
Ernesto holds an MBA from the University of Texas at Austin in the US and is passionate about the implications of Value-Based Care to the adoption and coverage of medical technologies. Ernesto is a frequent speaker in congresses across Europe and the US.