A New, Exclusive, Invitational Regional Health Policy Summit

The ISPOR Latin America Regional Health Policy Summit is an exclusive, invitational event that convenes key healthcare stakeholders, such as payers, academicians, researchers, patient representatives, technology producers, etc to debate key health policy issues and challenges in Latin America.

The Regional Health Policy Summit offered a full day of thought-provoking discussions where stakeholders from the public and private sectors convened, networked and exchanged ideas to improve healthcare decisions in the region. This Regional Health Policy Summit was held on 11 September 2019 in Bogotá, Colombia.

Future Policy Summits will be opened on an invitational basis only for both nonprofit and for-profit organizations.
Down load a PDF of the summit program here.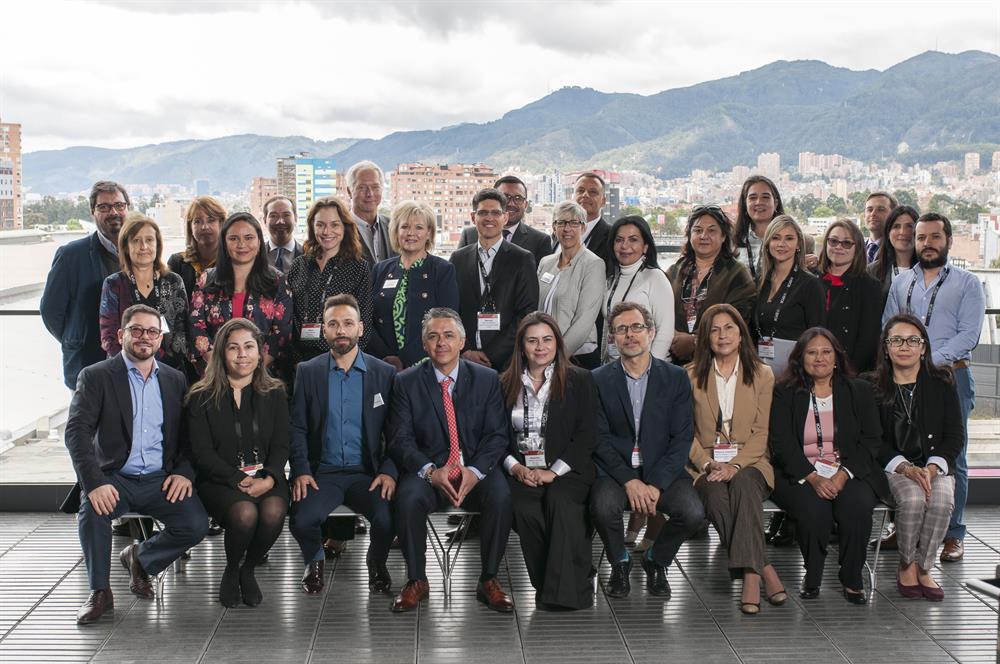 ISPOR Latin America Regional Health Policy Summit Advisors:
Lizbeth Acuña Merchán , MBA, MSc – Colombia
Federico Augustovski , MD, MSc, PhD - Argentina
Cesar Cruz Santiago , MSc, PhD, MD - México
Ramiro Gilardino, MD, MSc - U.S.A
Aurelio Mejía, MSc - Colombia
Ariosto Matus Perez, MPA, MSc - México
Lucila Rey Ares, MD, MSc - Argentina
Keynotes:
Hector Castro, MD, MSc, PhD – Washington, DC, USA
Manuel Espinoza, MD, MSc, PhD – Santiago, Chile
Jan Weinreich, PhD – Bazel, Switzerland
Participating Institutions
Cuenta de Alto Costo, Colombia
Colombian Hearth Foundation, Colombia (invited)
Health Assessment Unit, Ministry of Health, Uruguay
Institute for Clinical Effectiveness & Health Policy (IECS), Argentina
Institute of Technology Assessment in Health, (IETS), Colombia
Latin Society of Pulmonary Hypertension, USA
Ministry of Health and Social Protection Colombia
National Center of Technology Excellence in Health, CENETEC, Ministry of Health, Mexico
National Commission of Health Technology assessment – Ministry of Health and Social Welfare, Argentina
National Commission for Technologies Incorporation (CONITEC), Ministry of Health of Brazil
National Health Institute, Ministry of Health, Peru
National Health Resources Fund, Uruguay