Speaker
Hector Castro, MD, MSc, PhD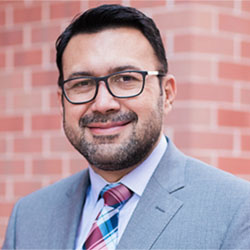 Management sciences for Health
Doctor in Medicine and Surgery, MSc in Health Policy, Planning and Financing from the London School of Hygiene & Tropical Medicine (LSHTM) joint degree with the London School of Economics & Political Science (LSE), Specialized in Health Management and previous MSc in Occupational Health (Public Health Branch). Doctor in Public Health & Policy/Health Economics from the University of London (LSHTM). Former Takemi Postdoctoral Fellow at the T.H. Chan Harvard School of Public Health.
Broad professional experience (20 years) as Chief Officer, Technical Advisor, Director and Manager in Strategic Planning, Quality Assurance, Health, Safety and Environment for Pharmaceutical and Health Insurance and Non-Governmental Organizations. Main focus of work has been on health systems` strengthening in areas such as quality assurance, assessment, strategic purchasing and provision of healthcare technologies (including medicines, devices and procedures).
More than ten years as international consultant in health care access, health economics, health policy, priority setting, health technology assessment (HTA) and health systems´ reform, familiar with and relevant experience in health systems and markets in Low and Middle Income Countries- LMICs. Previous working experience includes: the US, United Kingdom, Colombia, Ecuador, Ukraine, Belarus, Thailand, Kenya, Peru, Costa Rica, Brazil, Mexico, United Arab Emirates, Uganda, Chile, Turkey and Tunisia. Experience also as a researcher and lecturer for undergraduate and post graduate students in ivy league institutions in Latin America, the US and United Kingdom.
Former funding Chief Executive Director of the HTA Institute of Colombia (IETS) and Director of Medicines & Technologies at the Ministry of Health and Social Protection of Colombia. Currently is Global Leader of Health Financing, Technologies, Data and Impact at Management Sciences for Health (MSH) in Washington D.C area. Starting June 2018 and until 2021, Doctor Castro serves at the board of directors of the Health Technology Assessment International- HTAi one of the most prominent international networks in the field of HTA.