Speaker
Cristina Gutierrez, PhD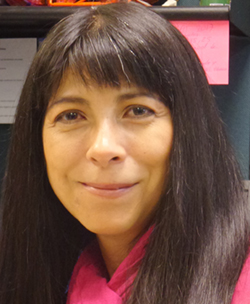 Mexican Ministry of Health
Cristina is an actuary specialized in health and disability insurance.

She obtained her PhD in disability insurance from Heriot-Watt University in Edinburgh, Scotland.

Cristina has developed work in different topics of the health sector since 1993. She has worked at the Mexican Ministry of Health, the Mexican Institute of Social Security, the Genetics and Insurance Research Centre in Edinburgh Scotland, El Colegio de Mexico and the National University of Mexico.

Her professional interests are centered in the role of the actuarial, economic and financial modeling in the provision of health services and in the development of public health insurance schemes. Cristina develops and directs projects under interdisciplinary environments and also collaborates in projects for providing technical evidence for diverse aspects of the health services provision.

She is an adviser in health economics and strategic planning for the Mexican Minister of Health, the Mexican Institute of Social Security, the General Health Council, the National Immunization Council, the National Centre for the Prevention and Control of HIV/AIDS, the National Transplant Centre and the National Commission of Social Protection in Health (Seguro Popular de Salud) among other public institutions of the health sector in Mexico.

Cristina has published over 20 works in actuarial, economic, medical and public health journals and has supervised over 30 thesis specialized in health issues for first degree on Actuarial Sciences. At present Cristina is Principal Researcher of the National Project to Estimate Social Values for the Mexican Population under the EuroQol Protocol. She is member of the following organizations: the International Society for Pharmaco-economics and Outcome Research (ISPOR), chapter México and the International Health Economics Association (iHEA).