Promotional Banners
Promote the Conference to your Colleagues and Advance the Science of HEOR!
Social Media
Be part of the live discussion! Social media posts are encouraged if posts fall within embargo and communications rules.
Twitter: Tweet to @ISPORorg during the conference using the new ISPOR Conference Hashtags: #ISPORLA
ISPOR LinkedIn Discussion Group: Access expert insights and share your views on conference sessions at http://bit.ly/ISPOR-LIn
ISPOR Facebook: Network with your peers on the page: http://bit.ly/ISPOR-FB
Promotional Banners for ISPOR Latin America 2019
12-14 September | Bogotá, Colombia
Spread the word! Let your colleagues or clients know you will be at the leading global conference for health economics and outcomes research — ISPOR Latin America 2019 in September 2019! Use these promotional banners in your emails, on your website and as part of your social media posts.
No "JOIN US IN BOGOTÁ" Tagline
A. 370 x 100 B. 100 x 240 D. 730 x 90
"JOIN US IN BOGOTÁ," Tagline
C. 300 x 250
How to use promotional banners:
Upload a banner to your website and link to www.ispor.org
Place a banner in your email signature to promote your attendance
Upload a banner to your social media sites and link to the ISPOR website www.ispor.org
The ISPOR logo is a registered trademark of ISPOR—The professional society for health economics and outcomes research—and cannot be used without the expressed written consent of ISPOR. The ISPOR logo may not be tampered with or separated from its intended placement in the promotional banner.
View full Legal Disclaimer
A.

B.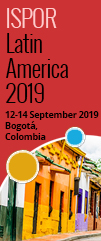 C.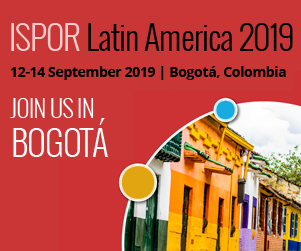 D.