Speaker
Ryan Fischer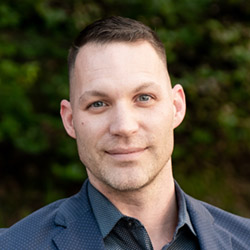 Sr. Vice President of Community Engagement
Parent Project Muscular Dystrophy (PPMD)
Ryan Fischer serves as the Sr. Vice President of Community Engagement for Parent Project Muscular Dystrophy (PPMD) and has been with the organization for 16 years. PPMD is the leading organization in the fight to end Duchenne Muscular Dystrophy. Within PPMD, Ryan oversees patient advocacy, patient-focused drug development initiatives including patient-preference research, and the strategic development of the largest patient reported registry in Duchenne developed by PPMD, The Duchenne Registry. Since joining PPMD, Ryan has led legislative efforts toward passage of the MD-CARE Act Reauthorization of 2008, the MD-CARE Act Amendments of 2014, and the Patient Focused Impact Assessment Act (PFIA, 2015).

PPMD was one of the early pioneers of investing in patient preference research for rare disorders, and advocating for advancing the science of patient input. In 2012, Ryan was a member of the core team led by Dr. John Bridges (JHSPH) who developed and produced the first-ever patient preference study on caregiver benefit-risk preferences and priorities for emerging treatments in Duchenne. Since then, Ryan has led the development of 5 additional studies collaborating with Dr. Bridges as well as Dr. Holly Peay (RTI International).

In 2014, Ryan led the Community Advisory Board charged with guiding the development of the first-of-its-kind patient initiated Draft Guidance on Duchenne Muscular Dystrophy submitted to the FDA. This landmark document informed the development of the FDA's guidance on Duchenne Muscular Dystrophy, finalized in 2016.

Ryan believes the patient voice is the most powerful tool in the rare disease arsenal and advocates for patient and caregiver engagement within all aspects of drug development as part of PPMD's mission.