Speaker
Nancy S. Berg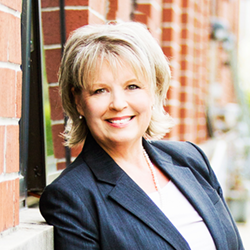 Chief Executive Officer and Executive Director
ISPOR—The Professional Society for Health Economics and Outcomes Research
Nancy S. Berg is chief executive officer (CEO) and executive director of ISPOR—The Professional Society for Health Economics and Outcomes Research, the leading global scientific and educational organization for health economics and outcomes research. Ms. Berg has over 30 years of experience in health care and scientific/technical association leadership, and has been an entrepreneur and business consultant to both commercial and nonprofit organizations. At ISPOR, Ms. Berg is responsible for the Society's global strategic direction and leadership of the association. She has led the organization, in concert with the Board of Directors, to design and implement a new strategic plan, mission, and vision to guide the Society into the future.

Previously, Ms. Berg led the International Society for Pharmaceutical Engineering (ISPE) as president and CEO. ISPE is the world's largest professional society fostering dialogue and education on technical, scientific, and regulatory best practices in the pharmaceutical and biotech industries. During her tenure with ISPE, Ms. Berg was the architect of the Society's Strategic Plan, focusing ISPE's energies and expertise on high-value initiatives related to drug shortages, quality metrics, global manufacturing quality, facility and supply chain issues, and patient experiences in clinical trials. Prior to her role at ISPE, Ms. Berg served as executive director and CEO of the Society of Manufacturing Engineers (SME). She also previously founded a strategic and business development consultancy company.

Ms. Berg has been engaged in education and business issues at national and international levels. She has served on many government initiatives involving business, community, development, growth, revitalization, and labor issues. She is a supporter of the Leukemia and Lymphoma Society's Team in Training Program cycling events and a patron of many other charities. Ms. Berg is a graduate of the University of Michigan-Flint and is married to Timothy Jackson.