Speaker
Barry R. Liden, JD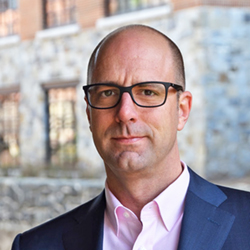 Vice President, Patient Engagement
Edwards Lifesciences, LLC
Barry Liden is Vice President of Patient Engagement for Edwards Lifesciences (NYSE:EW), the global leader in patient-focused innovations for structural heart, as well as critical care and surgical monitoring. He is responsible for helping the Irvine, California-based company engage with, learn from and empower patients and their families to improve the healthcare experience. Liden joined Edwards in 2002 as Director of Global Communications, and has served in a number of public affairs positions, most recently as Vice President of Government Affairs.
Before joining Edwards, Liden served for seven years in leadership positions at public relations and integrated marketing consulting firms. He began his public affairs career in 1990 as the Director of Government Relations for the Los Angeles Area Chamber of Commerce, responsible for policy development and advocacy for the greater L.A. business community.
For almost three decades, Liden has integrated public policy, government relations, public relations and crisis management practices to provide strategic solutions to unique challenges. He enjoys sharing this experience, having taught seven years at the University of Southern California as an adjunct faculty member in the Annenberg School for Communications and is currently an adjunct faculty assistant professor at Georgetown University's School of Nursing and Health Studies. He also serves as a Board Member of the Alliance for Aging Research in Washington, DC.
Liden has a bachelor of science in public administration from the University of Southern California, and a juris doctor from Loyola Law School of Los Angeles. He lives in Garrett Park, Maryland.