Speaker
Francis Arickx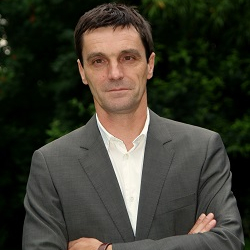 Head of the Directorate Pharmaceutical Policy
National Institute for Health and Disability Insurance (RIZIV-INAMI), Belgium
Francis Arickx is the head of the directorate Reimbursement of Medicines and Pharmaceutical Policy within the Health Care Department at the National Institute for Health and Disability Insurance (NIHDI RIZIV/INAMI) in Belgium where he manages the departments responsible for administrative and scientific assessment and appraisal of reimbursement claims for medicines, orphan drugs, medical nutrition.
Francis Arickx is the former secretary general for the Commission for Reimbursement of Medicines and acts as representative/expert for the Institute and Belgium on a number of national and European platforms (NM CAPR, MEDEV, MoCA). He is one of the country's coordinators for the BeNeLuxA Initiative (www.beneluxa.org).
Francis graduated in pharmaceutical sciences from the University of Ghent, Belgium and teaches 'Health Policy' in the Pharmaceutical Sciences Department at the University of Antwerp.