Spotlight on Virtual ISPOR 2020 News
Spotlight on Virtual ISPOR 2020 News
Explore the news and reporting from Virtual ISPOR 2020. From ISPOR news releases to reporting from media partners and other news outlets, the Virtual ISPOR 2020 News Desk curates stories on cutting-edge topics from the conference.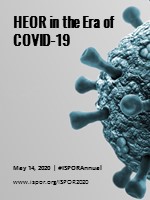 The COVID-19 pandemic was a topic touched on in many of the conference's sessions, including each of the plenary sessions. Additionally, a special, preconference plenary session was held on May 14 featuring keynote speaker Mark McClellan, MD, PhD, Director of the Duke-Margolis Center for Health Policy in Washington, DC, USA. This special session was made available free to all.
Health Economics and Outcomes Research in the Era of COVID-19 [An ISPOR News Report]
COVID-19—Calling All HEOR Stakeholders [The Evidence Base]
Spotlight on Health Policy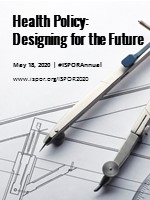 The first plenary session of the conference centered on the future of health policy with perspectives from both sides of the Atlantic.

Designing Health Policy for the Future [An ISPOR News Report]
Both Necessity and Science Give Rise to Invention [The Evidence Base]
How Will the Pandemic Shape Health Care Policy of the Future? [AJMC]
Spotlight on Big Data and Real-World Evidence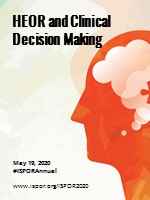 Big data, artificial intelligence, and real-world data were the focus of a number of Virtual ISPOR 2020 sessions, including the second plenary, "HEOR and Clinical Decision Making—Advancing Meaningful Progress."
How Big Data and Artificial Intelligence Can Help Improve Healthcare Decision Making [An ISPOR News Report]
Moving From Population Health to 'Precision Population Health' [The Evidence Base]
Spotlight on HEOR Methodology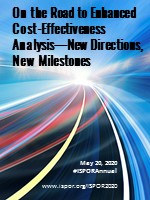 A number of Virtual ISPOR 2020 sessions centered on methodology-related topics. In fact, the third and final plenary session, "On the Road to Enhanced Cost-Effectiveness Analysis—New Directions, New Milestones."
Innovative Approaches to Cost-Effectiveness Analysis in Healthcare [An ISPOR News Report]
Leaving the QALY Behind... But Not Completely [The Evidence Base]

Disclaimer:
The reporting on Virtual ISPOR 2020 from external news sources reflects the views of the authors/media outlets and is not endorsed by ISPOR.