Exhibit Opportunities
Become An Exhibitor!
ISPOR hosts the leading global scientific and educational conferences in the field of health economics and outcomes research (HEOR). ISPOR conferences are attended by thousands of leaders and experts representing all facets of healthcare, including researchers and academicians, regulators and assessors, decision makers, clinicians, industry, and patient representatives.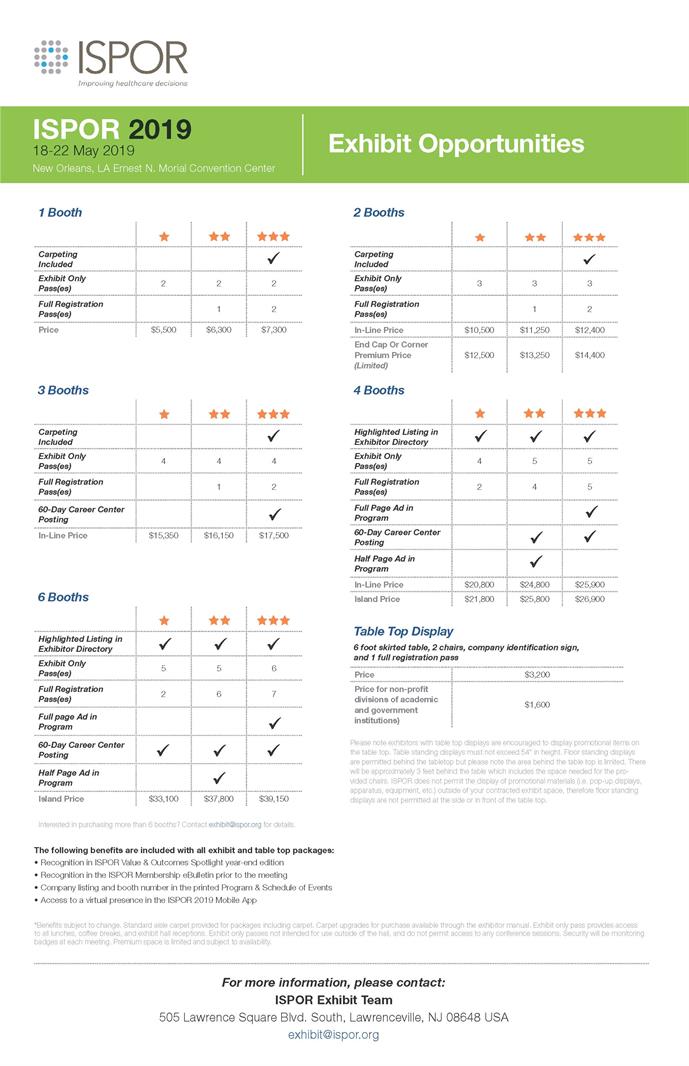 Please Email us with any questions.